JEB x86 Decompiler / x86-64 Decompiler

JEB Intel decompilers allow reverse engineers to analyze malicious Intel x86 32-bit and 64-bit programs.
Cut down on costly reverse engineering time: use our interactive decompilers for x86 and x86-64 binaries to analyze Windows malware.
The x86 decompiler and x86-64 decompiler, as well as the Intel x86 analysis modules, provide the following features:
Support most code object files: Windows PE (EXE binaries, DLL libraries, SYS drivers), Linux ELF, Mach-O, headless firmware, etc.
Augmented disassembly including resolution of dynamic callsites, candidate values determination for registers, dynamic cross-references, etc.
Decompilation of x86 and x86-64 to C-like source code.
Advanced optimization passes to thwart protected or obfuscated code. Power users can craft their own optimizers (example)
Win32 type libraries, Kernel type libraries for efficient Windows file analysis. Power-users can generate their own typelibs as well (details)
Signature libraries of common SDK, including all versions of Microsoft Visual Studio.
Interactive layer allowing refactoring: type definition, stackframe building, renaming/commenting/cross-referencing, etc.
Full API and access to the Intermediate Representations to perform advanced and/or automated code analysis in Python or Java (details)
(Coming soon) Partial Class Recovery and Decompilation to C++ for programs compiled with MS VCPP (Beta access - demo video).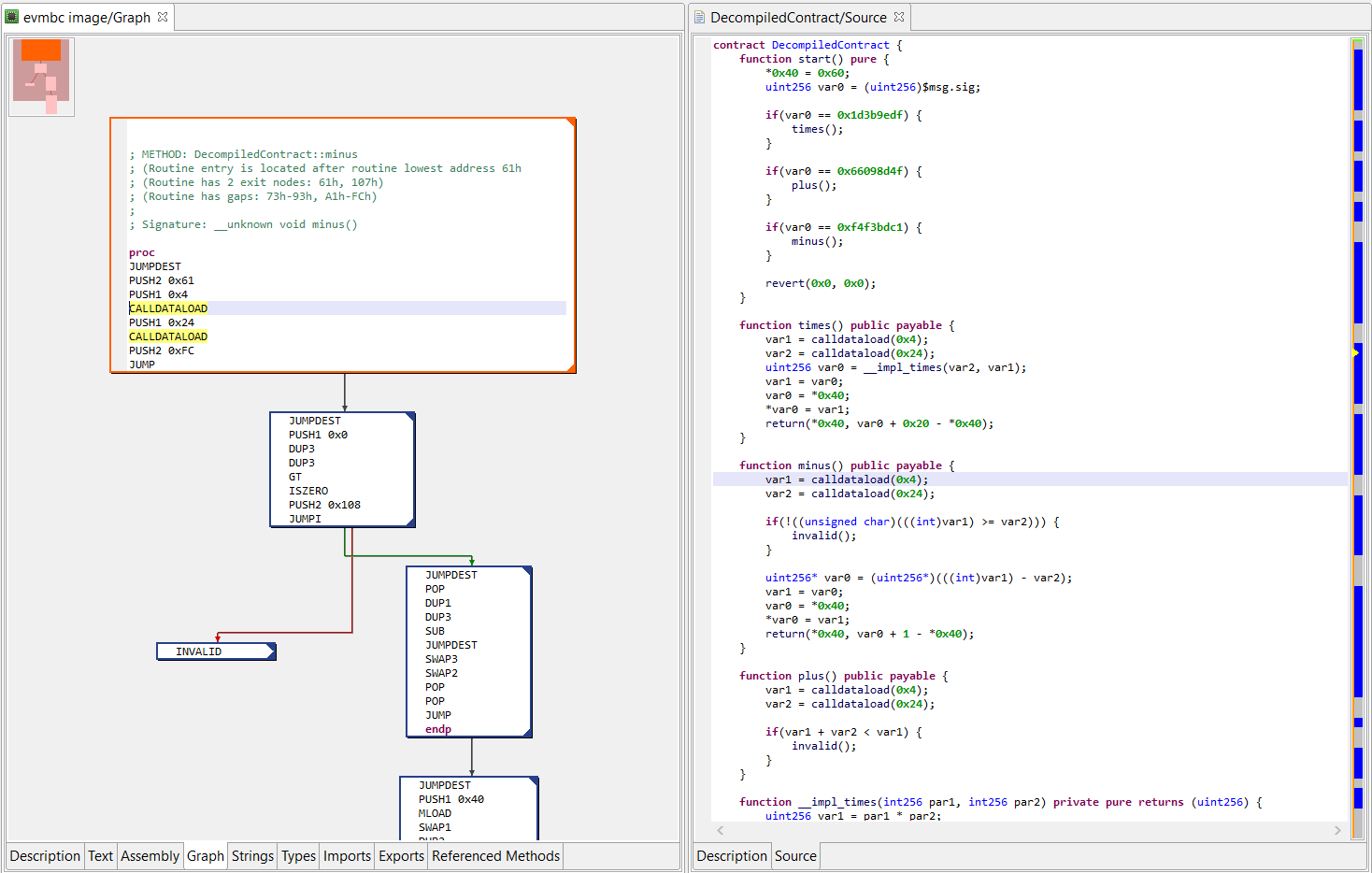 The Intel reverse-engineering modules ship with JEB Pro and JEB Home Edition x86